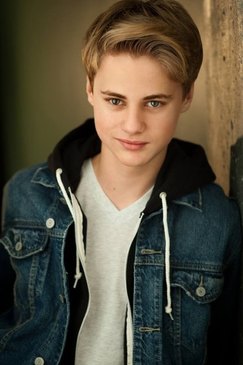 Mitchell Kummen was born on July 18, 1999 in Winnipeg, Manitoba and currently lives in beautiful White Rock BC. Mitch nailed his first audition at eight years of age and has never looked back. A bit of a chameleon, Mitch has played younger versions of Daniel Radcliffe, Callum Keith Rennie, Luke Mitchell, Don Cherry and most recently Adam "Edge" Copeland and Mike "The Miz" Mizanin.
He has appeared in the feature films Horns, Interrogation, and Santa's Little Helper, and mow's Lucky Christmas which is Kummen's first role to be featured in the United States along with Elizabeth Berkley. He has recurred on the television series When Calls the Heart, The Tomorrow People, The Haunting Hour, Shattered and Less Than Kind. He was also a lead in the award winning web series Time Tremors.
Recently Mitchell won four Joey Awards for his individual and ensemble work.
Mitchell appeared on stage in The Cryptogram, written by David Mamet and directed by Daniel MacIvor. When not busy on set, he loves to play hockey. He has volunteered with Beauty Night Society, YMCA, Winnipeg Harvest, and sponsors children in Africa.
Mitchell's favorite color is Green. His astrological sign is Cancer. He has blonde hair and blue eyes. One of his eyes has a speck of brown in it known as sectoral heterochromia. In complete heterochromia, one iris is a different color from the other. In partial heterochromia or sectoral heterochromia, part of one iris is a different color from its remainder.
His favorite actor is Jackie Chan after seeing Jackie on film Mitchell knew he wanted to be an actor. Mitchell worked hard auditioning for roles and has since been a influence to younger actor's. On his new television series the Ties that bind he will perform his role as Jeff McLean so be sure to see that come this August 2015